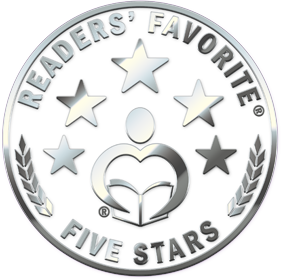 For immediate release:
Author's new book receives a warm literary welcome.
Readers' Favorite is one of the largest book review and award contest sites on the Internet. They have earned the respect of renowned publishers like Random House, Simon & Schuster, and Harper Collins, and have received the "Best Websites for Authors" and "Honoring Excellence" awards from the Association of Independent Authors. They are also fully accredited by the BBB (A+ rating), which is a rarity among Book Review and Book Award Contest companies.
"Reviewed By Renee Guill for Readers' Favorite
Could It Be Gluten? A guide to understanding the facts about the gluten free diet by EM Kennedy is a self-help book to help you get diagnosed to see if you need to adopt a gluten free diet. EM Kennedy explains how you should be tested for Coeliac Disease first before going on a diet. She talks about the symptoms and how they can be the same as other diseases like thyroid. She also tells you what foods and even non-food items have gluten in them and how to check for it. EM Kennedy even gives you recipes, though you need to get them at her website for which she shares a link.
I thought that Could It Be Gluten? by EM Kennedy was extremely informative. I liked that she reminds people, in capital letters, that they need to be tested by a doctor first. I also liked how she tells readers what tests to take and what's involved in the testing. EM Kennedy also explained how to do the elimination diet to find out if you have it. She mentioned all the foods involved. I was wondering what was left. She even mentions non-food items like toothpaste and shampoo. Who knew? She was extremely thorough and not too technical, so even I could understand it. It was a pretty quick read. I know I think I might have this, so if anyone even suspects they have a gluten issue, I highly recommend you read this book. It might help ease some of your anxiety."
Readers' Favorite LLC
Media Relations
Louisville, KY 40202
800-RF-REVIEW
support@readersfavorite.com
https://readersfavorite.com